{imageshow sl=2 sc=1 w=700 h=550 /}
Report from the 3rd EFCS Cytology Tutorial in Kymi, Greece
20.09 2010 – 24.09 2010
Kymi is a little town located approx 2 hrs drive from Athens. It is the birthplace of Papanicolaou and the local museum is partly devoted to him.
The tutorial took place at the Kymi Palace hotel, which was a very nice place and we filled it up completely. A handful of participants stayed at a smaller near-by hotel (5 minutes walk).
The participants (=58) were from all continents. Approximately half of them were from Greece. The rest came from all Brasil (1), Canada (2) , Australia (1), Somalia (1), Pakistan (1), Qatar (1), Israel, Romania, Portugal, Germany (1), Netherlands, Denmark and Finland (1).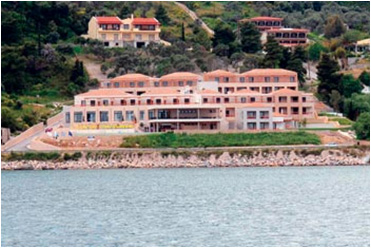 The scientific programme included almost two full days of gynecological cytology and 2 ½ days of non-gyne cytology. It included biliary tract, which was a new topic. Each topic had an introductory lecture followed by 1 ½ hrs of workshop which gave the participants the possibility to see large numbers of cases, both common and rare ones.
The social programme was extensive and included a welcome reception, a visit to the local museum and dinner with greek dancing for beginners and for the more advanced.