The Union Européene des Médicines Specialistes (UEMS) represents more than 50 medical disciplines through various bodies and structures. The most important ones are the 41 Specialist Sections, which represent independently recognised specialties. They have created a European Board as a subgroup, in conjunction with the relevant European Society, with a view to defining European standards of medical education and training. They also contribute to the work of Multidisciplinary Joint Committees (MJC) which address fields of a multidisciplinary nature.
In preparation of the next Meeting of Pathologists of the UEMS Working Group 10th May 2014, in Uppsala, please read this message of the EFCS Secretary General.
---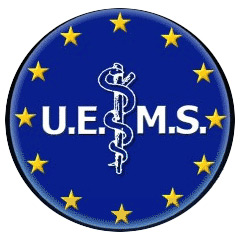 Dear Colleagues,
EFCS and UEMS/Section Pathology have recognized that accreditation is becoming an integral part in the work of pathology and/or cytology labs. It already started to become mandatory in some countries and we expect it to spill over to the rest of Europe. Therefore EFCS would like to invite you to inform us about the respective national and/or regional accreditation/certification issues you are actually confronted with.
(A questionnaire have been online for three mounths)
I hope that you will support this active approach to the future of cytology.
My best
Martin Tötsch
Secretary General