Recorded webinars
Dear colleagues and all cytology followers.
In this section we are presenting you recorded educational webinars which you can listen to and learn about cytology at your own leisure and convenience. The links will connect you to the webinars created in the Eurocytology cloud platform. Our speakers are well known cytopathologists willing to share their experiences and knowledge. Thank them all!
Please keep an eye on this section as it will constantly be updated. So, without further ado, let us begin! The listed webinars are the following:
---
Joint Webinar – May 2023
---
Joint Webinar – January 2023
The Spanish and the German Societies of Cytology together with the European Federation of Cytology Societies (EFCS) organized a webinar on Tuesday 17th January 2023 concerning lung cytology to share the experience and knowledge between both countries and invite all specialists involved in the field of cytology throughout Europe and world to join.
Assist. Prof. Danijela Vrdoljak-Mozetič Secretary General of the European Federation of Cytology Societies was responsible for the opening of the webinar which coordinated by Marianne Engels – Chair of the Educational Committee of EFCS and Maria D. Lozano – Co-chair of the EFCS Molecular Cytology Section. Expert cytopathologists involved in this field of cytology were invited as speakers in the webinar.
---
A Starting Point to Cytology
This webinar talks about "what to expect and how to learn cytology". It is especially aimed for young pathologists and residents through the eyes of one of them.
Author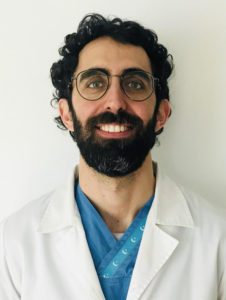 Ricardo Santana Veiga, MD
Pathologist in Hospital da Luz Lisboa, S.A.
Member of the Executive Board of the Portuguese Society of Cytology
Co-Chair of the Residents Committee of the EFCS (Young EFCS)
Fields of special interest:
Dermatopathology, Breast Pathology, Cytopathology, Education and Training
---
Pulmonary Cytology
In this comprehensive webinar loaded with great microphotographs, you can learn all the essentials in pulmonary cytology concerning the samples, normal cells, reactive and inflammatory conditions, microorganisms as well as about the more frequent malignant tumours.
This is the second webinar by Marianne Engels and it is dedicated to diagnostic challenges, look-alikes and possible pitfalls in pulmonary cytology. Examples of possible differential dilemmas that can be met in everyday practice, as well as some rare and difficult cases are shown and explained using beautiful microscopy pictures and interesting case presentations.
Author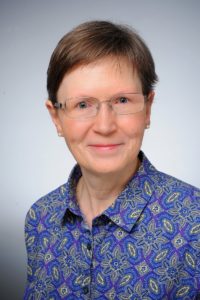 Marianne Engels, MD, FIAC
Senior Consultant, Head of Cytopathology, Institute of Pathology, University Hospital Cologne
Past President – Deutsche Gesellschaft für Zytologie, Vizepräsidentin
EFCS, Active member for the Deutsche Gesellschaft für Zytologie
Fields of special interest:
Lung cytology, effusion cytology, molecular cytopathology, blood and bone marrow cytology
---
Gynaecological cytology – two educational cases
Both are interesting and unusual cases of pap test, teaching us about the importance of clinical and individual approach to cytology.
Author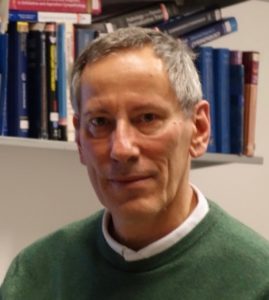 Giovanni Negri, MD, PD, MIAC
Pathology Unit, Central Hospital Bolzano, Italy
Responsible for the Screening Cytology in South Tyrol (Italy)
Co-chair of the Cytology Committee of the Italian Society of Anatomic Pathology and Diagnostic Cytology
Chair of the Tutorial Committee of the EFCS
Member of the Educational Committee of the EFCS
Fields of special interest:
Cervical and effusion cytology, molecular cytology, gynecopathology, hematopathology.


---