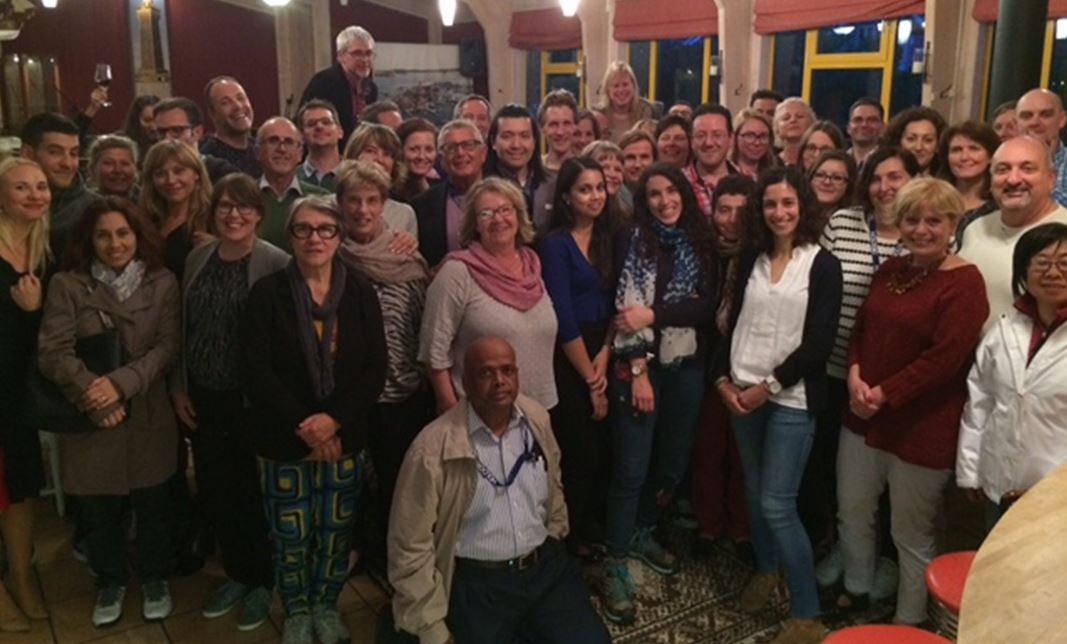 Also this year, the EFCS organized a tutorial in cytopathology, which took placein Gothenburg, Sweden, at the Sahlgrenska University Hospital. It was attended by 51 people from 15different countries: Australia (1), Czech Republic (2), Estonia (4), Hungary (1), Italy (2), Latvia (2), Malta (3), Netherlands (2), Norway (6), Portugal (1), Romania (1), Sweden (19), Switzerland (3), UK (3), USA (1).One of the Swedish attendants shared her registration with another colleague, attending only the gynaecological or the non-gynaecological part of the tutorial, for a total of 50 participants each day.Speakers were from France, Italy, Sweden, Switzerland and the UK. Of the 51 delegates, 64% were non-medical (cytotechnologists and biologists), 36% medical (pathologists, residents).
23% of the participants had attended a previous tutorial and were so satisfied that they decided to come again. Most attendants (76%) knew about this tutorial thanks to the EFCS website. The remaining had this information through personal recommendation and advertisement from National Cytology Societies.
The tutorial followed the established programme,with microscope slide-based workshops and lectures.The non-gynaecological cytology took part in the first 4 days, covering technical aspects and ROSE, lymph nodes, liver, pancreas and biliary tract cytology, serous effusions, respiratory tract cytology, salivary glands, urines, breast and thyroid. Gynaecological cytology was presented in the last 1.5 days, with slides of both conventional and liquid based cytology in all the presented topics. As usual, the Eurocytology teaching websitewas also presented.
As in the previous editions, on the first evening, there was a welcome cocktail offered by the EFCS to all attendants and tutors.On Wednesday eveningthey enjoyed a short visit to the archipelago on a ferry and thenthey were offered a dinner in a restaurant on the island of Brännö. Everything was perfectly organized by the local host ChristinaKåbjörn-Gustafsson, and the staff of the cytology department of Gothenburg.
All candidates submitted evaluation sheets on receiving their certificates of attendance. Lectures, workshops and slide seminars, as well as the whole organization of the event,could be scored as excellent (1), average (2), weak (3) or inadequate (4).
All average scores were between 1.0 and 1.6 indicating a highly successful and well-received tutorial.Eight between lectures, workshops and slide seminars had more than 90% of 'excellent' scores and eight lecturers received a specific highlight apart in the free text comments. The percentage of 'excellent' scores for gynaecologicaland non-gynaecological cytology were 90% and 76% respectively.
This year, lectures and workshops were followed by interactive slide seminars, which were particularly appreciated by the attendants, who asked for longer sessions in the next editions.
These evaluations are exceptionally good and reflect the excellent scientific content and high quality of the local organisation and venue. Most importantly, as many as 98% of the attendants wrote that they would recommend thetutorial to their colleagues. This will give us the motivation to go on.
The 11th tutorial will take place in BruxellesinSeptember 3rd-7th2018.
Luigi Di Bonito
Eminent Scientist of Pathology and Cytopathology in the University of Trieste