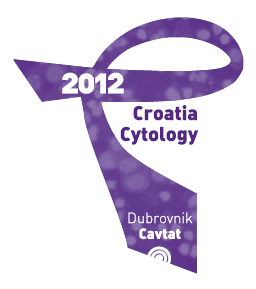 Report from Dubrovnik-Cavtat, 2012
Dear Colleagues and Friends!
The Croatian Society of Clinical Cytology of the Croatian Medical Association had the great honor to organize, on behalf of the European Federation of Cytology Societies (EFCS), the 37th European Congress of Cytology (ECC) 2012 in Croatia, in the town of Cavtat near Dubrovnik, under the patronage of President of the Republic of Croatia, Ministry of Health of the Republic of Croatia, Academy of Medical Sciences of Croatia, Croatian Medical Association and Croatian Medical Chamber.
Owing to the high response of renowned European, worldwide and Croatian professionals, the organizing team together with Penta, Zagreb, as technical organizer, and with precious help of the sponsor companies, invested all their efforts to prepare quality scientific as well as the social program for this ECC held in the country with a rich cytology tradition.

Despite deep crisis in Europe and worldwide, and the International Congress of Pathology taking place at the same time, we had 574 participants coming from 50 countries from five continents. The leading countries by the number of attendants besides Croatia are United Kingdom, The Netherlands, Turkey, Italy, Switzerland, United States, Germany, Spain, Greece and Japan, along with attendants from (other continents) out of Europe countries such as South Korea, India, Australia, Israel, Canada, Iran, Brazil, Sudan, Bahrain, Egypt, Kuwait, South Africa, Tunisia…..
The scientific program was composed of plenary sessions (5), symposia (19), satellite symposia (7), symposia of clinicians and cytologists (4), microscopic workshops (19), slide seminars (7), and poster discussion sessions (6). We have received 398 abstracts, which have been published in a special issue of the Cytopathology journal. Top ten countries by the number of abstracts besides Croatia are Greece, Turkey, Italy, Spain, United Kingdom, Portugal, India, Russian Federation, Unites States and Germany.
Plenary lectures were dedicated to the European Guidelines for Cervical Cancer Screening, multidisciplinary approach and role of cytology in head and neck diseases, controversies in molecular cytology, harmonization of education in cytopathology (Training Program in Cytopathology), and metastatic tumor mechanisms and treatment options (Metastatic Cancer: Mechanisms and Opportunities for Treatment).
Along with the results of conventional cytodiagnosis, those obtained by use of sophisticated technology on FNA smear and/or exfoliative material were presented in the following symposia: Breast Cytology; Cytology of Infectious Diseases; GI Tract – Liver, Pancreas, EUS, FNA from deep-seated masses; Gynecological Cytology – Cervix, Endometrium, Ovary, Vulva, HPV; Head & Neck; Hematopoietic System Cytology – Lymph Nodes & Bone Marrow; Intraoperative and Interventional Cytology; Pediatric Cytology; Quality Assurance & Automation; Pulmonary Cytology – EBUS; Serous Fluid Cytology, Cerebrospinal Fluid Cytology; Soft Tissue & Bone FNA; Transplant Cytology; Thyroid FNA; and Urinary Cytology.
Presentations and experiences of the renowned international cytologic journals (Acta Cytologica, Cytopathology and Diagnostic Cytopathology) were highly useful and instructive, with special reference to the issues requiring due attention on writing papers intended for publication in such a journal and highlights for reviewers evaluating papers published in scientific journals.
In the first Thyroid session, The Bethesda Reporting for Thyroid FNA was discussed by 15 experts with the use microscopes. In the very successful second Thyroid session, experts shared their consensus opinions and conclusions with Congress participants, accompanied by extensive discussion.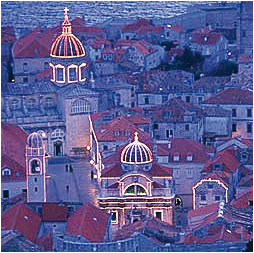 Like previous European Cytology Congresses, cytotechnologists as indispensable members of the cytologic team, had a very successful symposium dedicated to education at the European level and a slide seminar. In the last few years, veterinarians from the Veterinary Symposium used to join them tackling the issues from veterinary cytology, so we do believe it will become a nice tradition at our future congresses.
The Symposia of Clinicians and Cytologists were organized as a novelty at this Congress, presenting intriguing lectures on the role and rationale of using cytology in clinical practice. Very interesting were the Symposia on Analytical Cytology and the role of sophisticated diagnostic methods using cytologic smear (flow cytometry, cytogenetics and molecular diagnosis on cytologic specimen), presented by the professionals directly involved in these highly specialized technologies. Special attention was paid to residents and junior specialists through the Meet the Experts and Residents' session, promising bright future for cytopathology.
The European Federation of Cytology Societies organized the Symposia jointly with the International Academy of Cytology (IAC), the 'Papanicolaou' Society (PSC), the American Society of Cytology (ASC), and the Japanese Society of Clinical Cytology (JSCC) as well as the IAC Members Council, QUATE Meeting, EACC Meeting and Advisory Board meetings of the journals Cytopathology and Diagnostic Cytopathology.
This year, the IAC Board exam was also organized for both cytopathologists and cytotechnologists.

Martin Tötsch (Austria) has been elected Secretary General of EFCS and Ambrogio Fassina (Italy) Treasurer of EFCS during the General Meeting of the EFCS Active Members, representing all national societies federated into the EFCS. Ika Kardum-Skelin (Croatia), organizer and co-president of the EFCS Congress in Dubrovnik-Cavtat, has become new President of the Federation (WebMaster) and Veronika Anić (Croatia) Secretary General of the European Advisory Committee of Cytotechnologists.
The rich social program began with Congress opening ceremony held in the packed hall of the Croatia Hotel in Cavtat, led by our young residents coming from interesting cities all over our beautiful country: Antonija Bendić, resident in Clinical Cytology at Split University Hospital Center from Split; Morana Dinter, resident in Clinical Cytology at Rijeka University Hospital Center from Rijeka; and Maja Vanek, resident in a new program of Pathology with Accreditation in Cytopathology at Merkur University Hospital from Zagreb.
The life and career of Professor Inga Črepinko, MD, PhD, MIAC, the late honorary president of the 37th European Congress of Cytology, was illustrated by a video presentation accompanied by her beloved music, Beethoven Piano Concerto No. 5, movement 3.
After Ćilipi harmony-singing group having introduced the participants at least into part of the Croatian tradition, we invited all to the welcome party out around the Hotel pool, with silent music.
Participants had the opportunity to enjoy in Dubrovnik Symphony Orchestra concert in Dubrovnik Cathedral, followed by party in the ancient Revelin Fortress. The Dubrovnik Symphony Orchestra is an important part of the rich and varied cultural heritage of the city of Dubrovnik and the Republic of Croatia, founded in 1925.
During gala dinner, the Libar music band brought all the Congress participants closer in a warm and friendly atmosphere, on dance floor in particular. Thanks are due to Dr. Mathilde Boon who organized lottery during dinner and distributed 40 books by our dear Prof. Lopez Cardoso.
All those who stayed until Wednesday afternoon enjoyed in the unforgettable FAREWELL SUNSET PARTY organized by Dr Gabrijela Kocjan with her husband, Mr. Tony Susha, in their beautiful villa surrounded by picturesque garden with a pool, on the peninsula promontory, offering magnificent sight of Dubrovnik.
At the end of the Congress, 4 posters were awarded with 1000 € each:
N. Nolde, V. Gril, Ž. Pohar Marinšek. IMPROVED TECHNIQUES FOR ACQUISITION OF DIAGNOSTIC CELLS FROM LIQUID SAMPLES (Slovenia).
J. Duskova, A. Bekova, O. Majek, L. Dusek. THE NATIONAL CERVICAL CANCER SCREENING PROGRAM IN THE CZECH REPUBLIC (Czech Republic).
B. Mohar, S. Smojver-Ježek, C. Štemberger, M. Kurpis, M. Samaržija, B. Grahovac. EXON 19 AND 21 DELETIONS/MUTATIONS OF EGFR GENE IN CROATIAN PATIENTS WITH LUNG CARCINOMAS (Croatia).
N. Hajdinjak, M. Rot, I. Kern. EGFR MUTATION TESTING IN CYTOLOGYCAL SPECIMENS (Slovenia).
The book Diagnostic Cytopathology as a consolation prize was awarded by Dr Gabrijela Kocjan to the poster:
M. Nasioutziki, N. Tsampazis, A. Daniilidis, D. Balaouras, M. Kyrgiou, M. Stasinou, G. Valassoulis, K. Dinas, T. Tantanasis, E. Paraskevaidis, A. Loufopoulos.EVALUATION OF P16/KI67 DUAL-STAIN CYTOLOGY AS A TRIAGE TOOL FOR ASCUS AND LSIL CYTOLOGY ESULTS (Greece).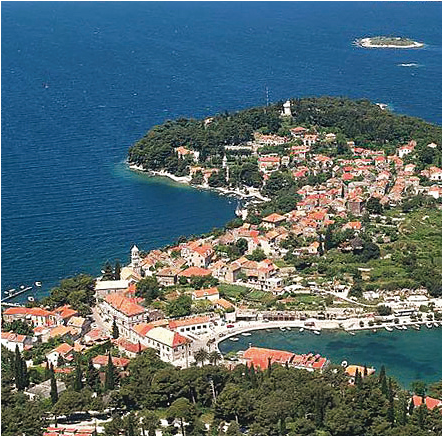 We are deeply grateful to all the participants for their nice words after the Congress, having thus rewarded the painstaking and long-standing efforts of the Croatian cytologists who live through and for cytology, to mention some of them:
Martin Tötsch: I want to thank you and other colleagues from Croatia for their hospitality, their perfect organization and the excellent program established motivating especially younger ones.
Philippe Vielh: This is to thank you for your kind message and to tell you, Vesna, Silvana and Ana how I enjoyed the meeting you chaired. Great sessions, wonderful welcome and organization as well as friendly ambiance! Once again thank you all so much!
Fernando Schmitt: First of all I would like to thank you for all kindness with me during my stay in Cavtat. The congress was amazing. The feedback from the participants have been very positive. The organization, the program, the local… well done! I know how difficult is to organize something in these days with a financial crisis, with a competition of other congresses but you and your team did and did very well. Congratulations. I am sure that EFCS will have a great president for these next years. Congratulations for this also.
Beatrix Cochand-Priollet: I wanted to thanks for many things: your very kind invitation; your permanent availability; the perfect organization for work and for social programme; the choice of the congress venue; the success you had with 566 participants coming from so many countries and more than everything, and as you said, the delicious atmosphere of the meetings.
Amanda Herbert: Thank you very much for organising a great congress, successful in every way. I am only sorry I had to miss the final party at Gabrijela and Tony's house, which must have been lovely.
Luigi Di Bonito: I would like to thank you for your kind hospitality. The congress was really well organized, in both the scientific and the social part. We had a really good time thanks to you. I would like to thank also your colleagues who helped you organizing such an interesting congress. I offer my most sincere congratulations.
Alessia Di Lorito: It was a great honor for me to participate at your congress! Many thanks for your friendly welcome and it was so nice to meet you. I enjoyed very much and I hope to see you other times! My best regards, thanks for all!
Slobodanka Ostojic Kolonic: Congratulations to you and your team for a wonderful Conference which was very successful in every way. I enjoyed it very much because of excellent location, brilliant people and friends, but also in the scientific part of the meeting. I believe the standards of the congress have been set high and it will be difficult for future organizators to repeat this year's congress success. It has been an honor for me and my collegues from Merkur University Hospital to be a part of this oustanding Congress of Cytology in Cavtat!
Eva M. Wojcik: Thank you very much and congratulations. You and your team have organized one of the most interesting, vibrant and friendliest meeting. The surroundings were simply unreal. I love Croatia and Croatian people!
RG Wiseman Pinto: I would like to thank you for a wonderful Conference, excellent place, warm and friendly people and brilliant arrangements, tasty cuisine. I thoroughly enjoyed the Conference, the scientific contents and everything. Thanking you.
Margherita Branca: .. many thanks for the so nice message: indeed the congress was organized in a excellent way, the scientific atmosphere has been very interesting and fruitful. And the concert unforgettable. Dubrovnik is splendid the gem of the Adraitic. You have also very good food and magnificent fruits. I will certainly come back.
Mercedes Santamaría: Please accept my sincere thanks for all your hard work and attention to detail in making the European Congress. Congratulations for the great success of the Congress. It has been a pleasure to assist to a well organized, friendly and warmest welcome.
Binnur Önal: Let me congratulate you on a the great meeting. You did a terrific organization, from the scientific as well as social point of view. In reply to the guide book at congress bags, and on behalf of many of my colleagues; Yes, we survived in and even enjoyed Croatia very much…Thank you all for everything, puno hvala..
Claudia Lobo: It was a pleasure to be back in Cavtat and be with you and the others again!
It was a wonderfull, well organize Congress, with lots of knowledge, good enviroment and friendship…Thanks for your well done organization!
Michael N. Dworzak: Thank you very much for your kind invitation – I enjoyed my visit very much as well as hope that I could render a valuable contribution.
Ben Davidson: Thank you and congratulations to you and your team for a very nice meeeting. It has been a pleasure to be your guest in Dubrovnik, and I look forward to future possibilities to meet.
Torill Sauer: I think we are the ones to thank you and all your hard working people. The congress program was of a very high quality and you have done a tremendous job to get all this together. I enjoyed the social program. Thank you for letting me be a part of it all! After the congress I had one day of isalnd hopping (Elaphite Islands), one day trip to Montenegro and one day beach with swimming. It was lovely and I am fit to work again today.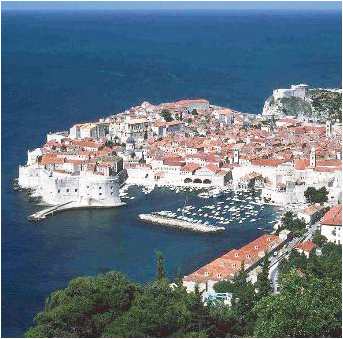 Boris Labar: It was my great pleasure to be a part of the 37th European Congress of Cytology. I would like to thank again for the invitation to participate on this superb Congress.
Momin T. Siddiqui: Many thanks for the invitation to participate in the congress. The meeting was very well organized and provided great educational and social opportunities. I am especially grateful for the hospitality that was extended.
Guido Fadda: Thank you Ika and congratulations for the organization.
Damir Nemet: Thank you all for the great Meeting, my sincere congratulations. I have been honored to participate.
Tarik Elsheikh: Thank you for doing a great job in your presentation at our session and for carrying out an incredibly successful conference. It was such a pleasure to meet you.
Magdalini – Melina Stamataki: Congratulations for the perfect organization of the Congress and many thanks for your warm hospitality! In my opinion, the dynamic atmosphere during the Congress is due to the comprehensive knowledge acquired by practicing cytopathology in your country (as well as in mine), as a separate specialization, which allows further development of skills. Hoping to meet you again soon.
Louis Thienpont: Congratulations for you and your team with the outstanding organization of the 37th European Congress of Cytology in Cavtat, and many thanks for the great hospitalilty that Riet and I have appreciated so much! Needless to say that we fell in love with your beautiful country from the first moment on, and indeed we hope to come again soon!
Kusum Kapila: I sincerely wish to thankyou for the academic feast that you provided. It was indeed very nice meeting you. I thank you once again for the opportunity of participating in your congress.
Matías Jiménez-Ayala: Many thanks for your kind and grateful news. Also on behalf of Beatriz I am glad to confirm my sincere and effusive congratulations for the successful Congress, both in the scientific program and the social and personal attentions as you know I have experience in the organization of Congresses and to get this excellent goal have been necessary planificar the main steps, publish in time a provisional program and to attend the different suggestions with an adequate reply. To do these objectives you have needed a lot of work and an efficient technical support. I took the advantage of send my sincere congratulation to the Director of Penta.
Kari Syrjänen: First of all, I want to use this opportunity to express my sincere thanks and full appreciation for the extremely kind and warm taking care during my stay in Cavtat, and particularly the overwhelming arrangements for making my participation possible. The congress location was beyond any dreams, a true Mediterranean paradise, which certainly attracts another visit some later date.
Radheshyam C. Dey: Thank you so much indeed. It was an excellent Cytopathology Congress. A special thanks to the organizer and the State of Croatia – a beautiful country.
Mathilde E. Boon: I am sure that we made many participants happy! My husband and I have enjoyed our stay in Croatia enormously!!
Pinar Firat: It was a great great pleasure for me to participate in ECC 2012. I believe the congress was a big success. Thank you very much for making this wonderful meeting real! The programme, the organization, the location, the social activities and your warm hospitality are all unforgettable memories for me. I also would like to thank you again for inviting me as a speaker; I am very much pleased and honored.
Jaroslava Duskova: Dear Ika and the successful team, congratulation! Your congress was real success from all the points of view.
Henryk A. Domanski: Thank you for your email. I was delighted to participate in your congress and to visit your beautiful country. The congress was a success and once again many thanks for your invitation.
Mansour Mehzad: Congratulations for your success in helding the 37th European Congress of Cytology in Dubrovnik-Cavtat. I am sure it has been a great deal of work and effort that resulted in a such splendid scientific meeting. The welcome reception, concert in Dubrovnik and sunset party were well-organized and great. I would like to express many thanks for your hospitality and kindness of the staff of reception tables. Please send my best regards also to Mrs. Ksenija Zunic for her efforts as congress organizer . We don't forget the congress, the Cavtat nature and old Dubrovnik.
Zuzana Zemanova: This way, I would like to thank you for the invitation to the European Congress of Cytology. It was really a great honor for me to attend this very interesting conference as a speaker and meet colleagues from other – but close – disciplines. And of course – Cavtat and Dubrovnik are gorgeous! Once again, thank you and the entire organizing team and I wish you many successful meetings, like this one was.
Hara and Niki Margari: We would like to congratulate you also for the wonderful conference we attended in Croatia and to thank you for the excellent hospitality in your country.
Monique Fabre: It was great pleasure and honor to participate to the 37th European Congress of Cytology. The choice of the hotel and organisation were perfect, very atractive. Thank you again for your team and you.
Nick Dudding: I wanted to email you to thank you and all your team for what was an outstanding job at the EFCS meeting. The background support, the staff on the desks and the general organisation was very impressive and certainly as good as I have seen whilst attending many meetings. Please pass on my congratulations and thanks to all your colleagues.
Arrigo Bondi: I wish again to congratulate for the perfect organization and the high scientific level of the Congress.
A gallery of over 2000 photos (http://www.penta-pco.com/cytology2012/, https://www.efcs.eu/act-summary-othermenu-79/14-efcs-congress/240-cavtat-video) and questionnaires filled in by the participants, evaluating the Congress with top marks, will always remind us of this historical event for Croatian cytology.
Pictures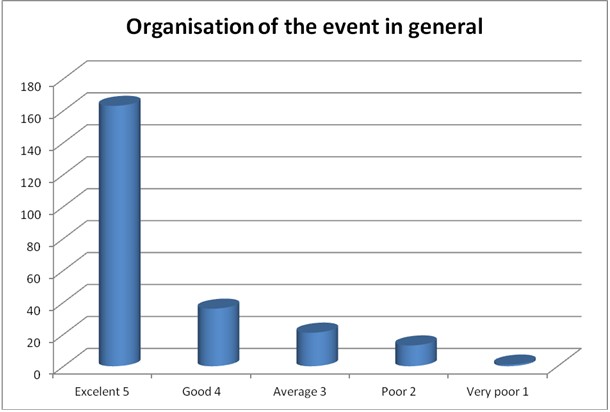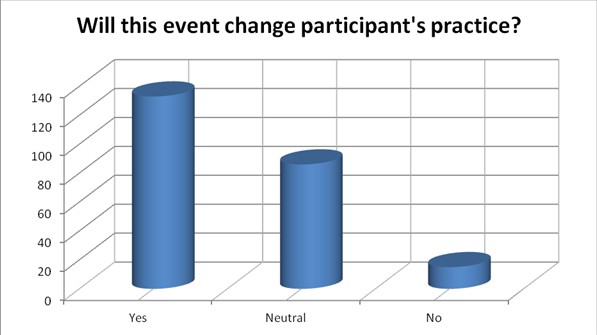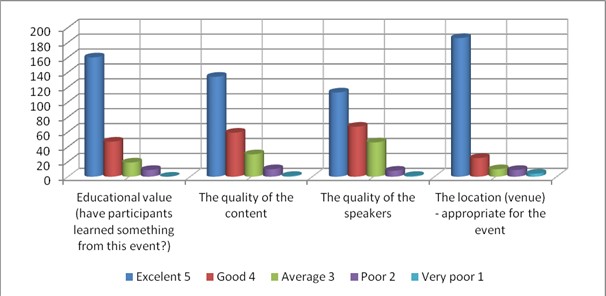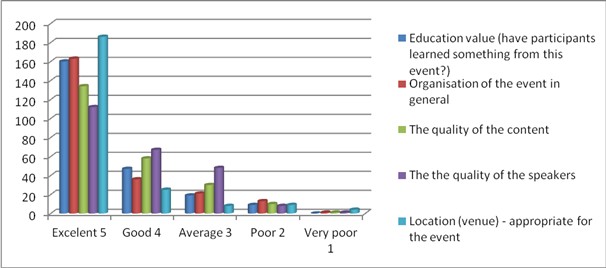 Thanks once again on behalf of the Organization Committee to all invited speakers, chairpersons and other participants, sponsors and our technical organizer "Penta" for their great contribution to the success of the Congress.
CO-PRESIDENTS

Assist. Prof. Ika Kardum-Skelin, MD, PhD
Prim. Vesna Mahovlić, MD, PhD