Created: 24 May 2015
Written by Miss Hayley Bealing
Announces of available position: part time Consultant
cytopathology and Gynaecological Histopathology at Imperial College NHS Trust
open the link for further information
Created: 21 April 2015
Written by Arrigo Bondi
Created: 08 May 2015
Written by Mina Desai

See Editor's Choices

Download free articles from Cytopathology
Created: 01 April 2015
Written by Marlies Nemeth
Created: 07 April 2015
Written by Henryk Domanski
FINE NEEDLE ASPIRATION CYTOLOGY FOR PRACTICING CYTOPATHOLOGISTS AND CYTOTECHNOLOGISTS.
Lund, Sweden. 8-12 June, 2015
A major focus will be on lesions of the lung, thyroid, head and neck, lymph nodes, breast lesions as well as liver, pancreas, soft tissue, bone and skin. Other important areas such as preparation techniques, immunocytochemistry, molecular genetics, and pitfalls in FNA diagnosis will also be covered. The course includes lectures on all the topics. Microscopes will be available and there will be six slide workshops with time for discussion with experts in the main FNA areas.
To the programme and the application form: Fine needle aspiration course 2015
Created: 22 September 2014
Written by Arrigo Bondi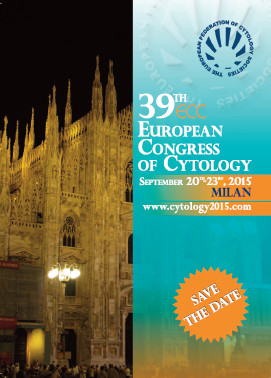 ---
Concomitant event:
EXPO 2015
Expo Milano 2015 is a non-commercial Universal Exposition with some very unique and innovative features. Not only is it an exhibition but also a process, one of active participation among a large number of players around the theme of Feeding the Planet, Energy for Life. It is sustainable, technological, thematic and focused on its visitors. Open from May 1 to October 31, 2015.
Created: 11 November 2013
Written by EFCS Webmaster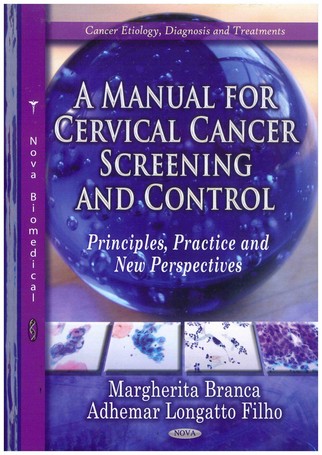 Cancer screening and control
M. Branca and A.L. Filho
This book describes the screening programs for CC prevention, whether organized, opportunistic or spontaneous and also their merits and weaknesses. Monitoring of the pathways and procedures of CC screening are mandatory in order to minimise the risks (wrong diagnosis, over-diagnosis, over-treatment) and maximize the benefits. In an optimal setting, the women should be the focus of the screening intervention and receive basic information on the crucial points of CC screening, so as to improve women's collaboration and compliance. The availability of alternative new screening tools to detect pre-cancer lesions provide new opportunities for CC prevention, as do HPV vaccines implemented in early life before viral exposure.
Created: 27 May 2013
Written by Roberto Monaco
Screening for cervical and breast cancer in Nigeria
After the first insertion of the "Call for Cytologists"in the EFCS WebSite,
an interesting experience started and we publish now the first report on it.
(Note by WebMaster)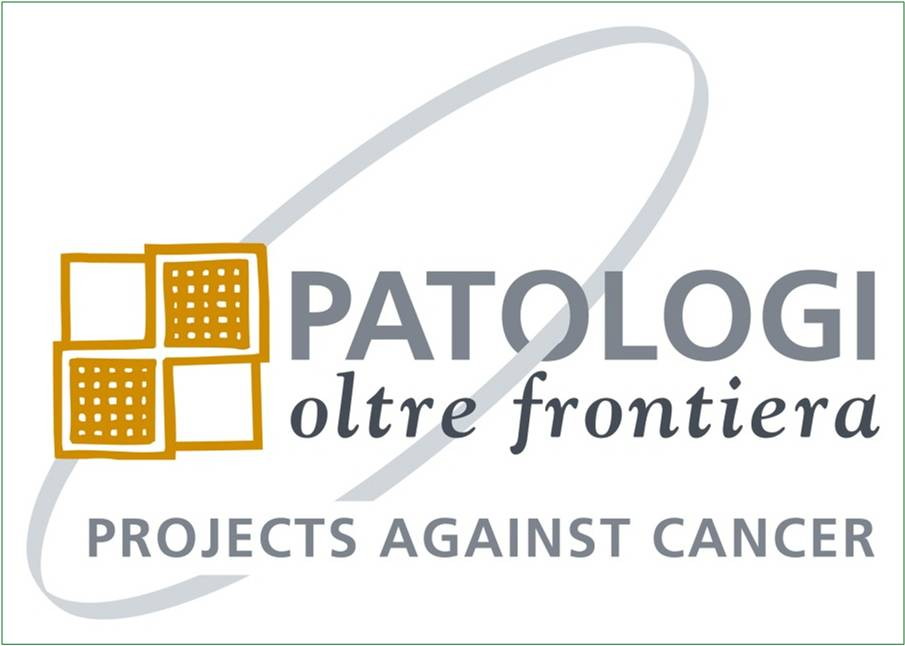 The Association of Italian Pathologists "Pathologists beyond the Borders" NGO (Patologi oltre Frontiera – http://www.patologioltrefrontiera.it) is carrying on a project for the creation of a screening program for the most frequent female cancers in Nigeria.
The project concerns the implementation of a screening program for cervical cancer (by Pap smear) and breast cancer in IMO State, one of 36 states of the Federal Republic of Nigeria, in a territory with a population of about 4.5 million inhabitants, with center in the capital, Owerri.
Created: 07 August 2012
Written by Arrigo Bondi
A collection of documents on the history, mission and future of cytopathology is harvested here: testimonies of those who lived the experiences of cytology as a pioneer in Europe and worldwide. We would like contributions , supports, criticisms and suggestions to make this session more interesting and participated. If you have material for publication here, please contact .
Movie
Presentation

The Pathologist's role explained to the people: the invisible roots that support and strengthen clinical medicine. A movie prepared by the Italian Society of Pathology SIAPEC (text in English or in Portuguese languages, voices in Italian language).

A bunch of interesting, entertaining and informative events on the history of Cyto-Pathology by Dr Nadir Paksoy, actually presented in the Plenary section under the title of "Residents puzzles", at the 36th European Congress of Cytology held in Istanbul on 21-25 September 2011

WebSite
Presentation

A partial copy (what has been possible to recover) of the first version of the EFCS WebSite, managed by Alain Verhest

A 37-years tale! Lecture by O.A.H. Husain at the
30th European Congress of Cytology in Athens, prepared with the contribute of Gabrijela Kocjan and rescued also thanks to Louis Thienpont.

Editorial
Presentation

EFCS from 1969 to 1989


The pioneers: an editorial in Acta Cytologica (1996)
and a page from the EFCS Bulletin (Housain, 1998)

Cytotechnologists 40 years after. A survey in Europe by Veronica Anic on education and training for Cytotechs.
Created: 13 June 2013
Written by Arrigo Bondi
Gabrijela Kocjan, MD, MB BS
Winifred Gray, MB BS, FRCPath
Tanya Levine, MA(Oxon), MBBS, RCDipPath(Cyto), FRCPath
Ika Kardum-Skelin, MD, PhD
Philippe Vielh, MD, PhD
Here's a succinct yet comprehensive guide to diagnosis in both gynecologic and non-gynecologic cytology. Diagnostic Cytopathology Essentials provides quick answers to diagnostic problems in the cytological recognition and interpretation of a wide range of disease entities. It delivers the dependable guidance you need - in a user-friendly format that makes essential facts about any given condition easy to find and apply.